Ensuring sustainable access to energy
Developing this essential service in countries of the global South is a real challenge
Driven by growing demand, an abundance of resources and the emergence of new solutions, the energy market in countries of the global South is rapidly expanding. However, the sector still lacks structure and some regions continue to lag a long way behind other areas. Supporting stakeholders to improve access to this essential service requires the appropriate skills, effective coordination and a tailored methodology.

A complex sector to manage
The sector is beset by issues such as multiple stakeholders, a lack of financial and human resources, a shifting legislative framework, logistical problems, and demands that are complex to assess. This accumulation of issues can result in responses that are not inclusive or which are unsustainable for both communities and the environment.
An integrated approach
Forging links between the stakeholders
Our approach consists of forging links between the various stakeholders using our independent and multidisciplinary expertise: an integrated service approach that encompasses all technical, economic, social, environmental and institutional aspects.
Our service offer is aimed at beneficiary communities, as well as at public authorities and energy solution suppliers.
A sustainable approach
Providing sustainable solutions
The sustainability of the solutions introduced is core to our practices and we ensure this by working with all stakeholders, adapting solutions to the local environment and available funding/resources, and by ensuring skills are transferred to the relevant people.
Kattan is involved at each stage of the project cycle, from project feasibility through to project evaluation.
The objectives that guide our work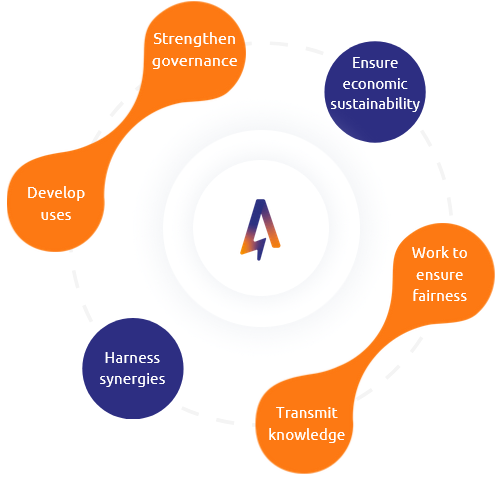 Our flagship projects
Projects that promote sustainable access to energy
MINI-GRIDS IN HAITI
Survey to determine willingness-to-pay for electricity mini-grids in Haiti
SOLAR PUMPING IN TANZANIA
Technical verification of solar pumping installations
ENERGY SECTOR REFORM IN LEBANON
Technical assistance for developing an energy sector support program
ACCELERATING ACCESS TO ENERGY IN MOZAMBIQUE
Evaluation of an energy access project
DEVELOPING THE ECONOMIC POTENTIAL OF ELECTRICITY IN DRC
Promoting productive uses of electricity in DRC
Who we are
Kattan is the name of the Global Development group division that focuses specifically on the energy sector
Kattan is building on the group's 25 years of expertise of conducting water, sanitation and waste management projects in the global South. Since 2015, Global Development has been working to structure the energy sector wherever needs are greatest.
Every day, our experts are working to improve the living conditions of vulnerable people. How are we doing this? By helping to provide sustainable, fair and inclusive access to energy.
It draws on 25 years of expertise in conducting water, sanitation and waste management projects in countries in the global South. Using a cross-cutting and multidisciplinary approach, Kattan works on all stages of the project cycle:
• Technical feasibility
• Socio-economic studies
• Evaluations
• Sector policies and strategies
• Capacity-building
We respond to energy transition-related challenges using sustainable, long-lasting and decentralised solutions.
Why Kattan?
Our work focuses on energy in complex regions that are not connected to the main energy channels. To this end, this name denotes feats of strength, both in terms of engineering and ingenuity.
This is why we have adopted the Wolof term Kattan, which means strength and energy. Resounding and forceful, the word lends itself to what we do.
This name also embodies the group's promise to enable remote communities to gain access to energy.